We Get Results!
Below are actual images of patients who have completed our unique Peripheral Neuropathy Restoration Program. By addressing the underlying causes of the condition (lack of proper blood & oxygen) we are not only able to STOP our patient's nerve damage, but we are able to REVERSE the damage to a certain extent and IMPROVE our patients's quality of life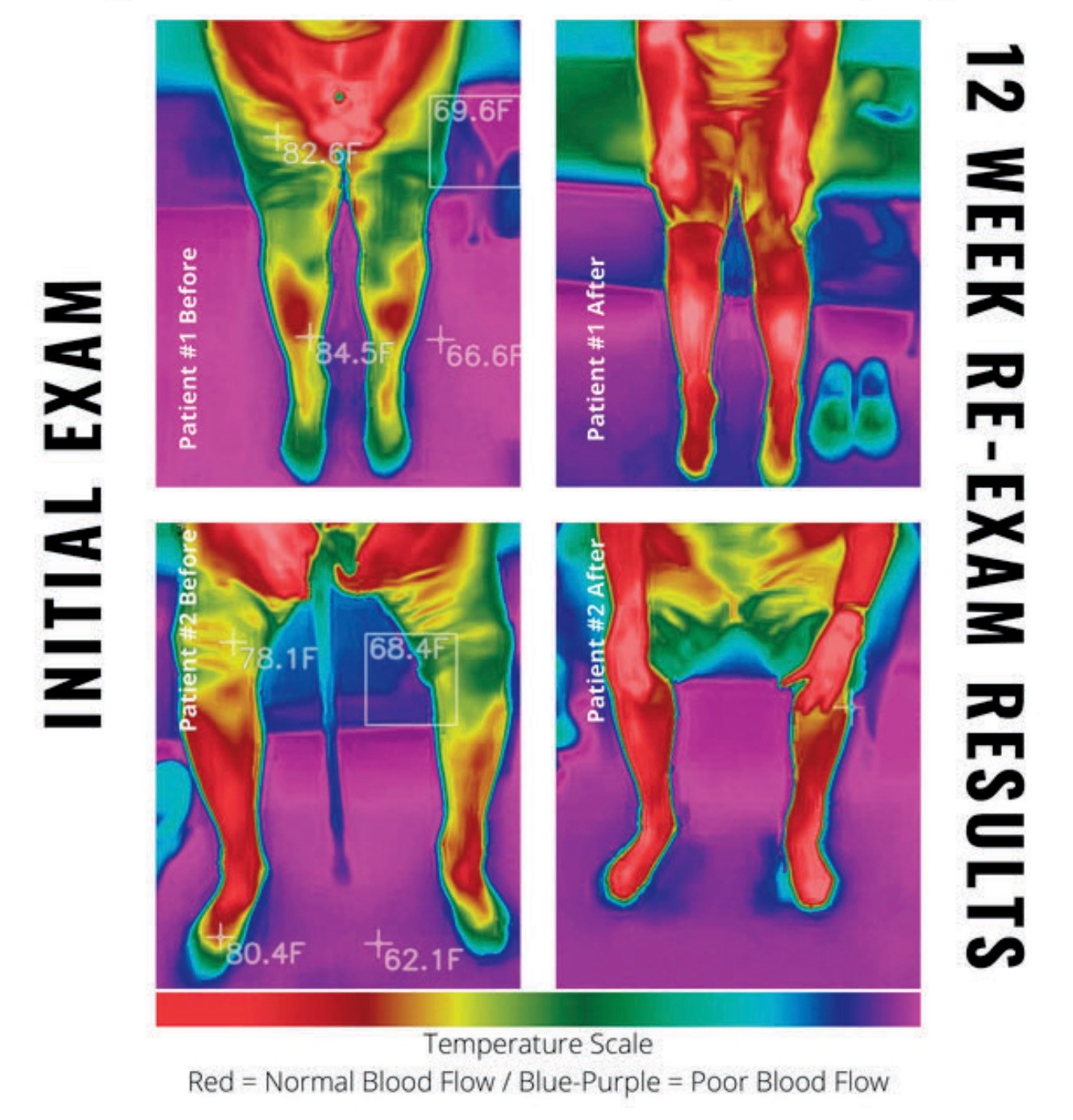 Contact us
Your Phoenixville, PA Chiropractor, Kimberton Chiropractic
CHRONIC PAIN TREATMENT

Peripheral Neuropathy, Chronic Knee Pain, Frozen Shoulder/Shoulder Problems, Bulging/Herniated Discs, Plantar Fasciitis and Fibromyalgia are what our DOCTORS have trained extensively in alleviating.

At Kimberton Clinic of Chiropractic and Integrative Health in Phoenixville, we have more than your back covered! Our prestigious training in the Quantum Neurology Technique and NeuroReconnect System coupled with no guesswork in the use of full spine digital imaging and Tytron Thermography can help pinpoint the cause of your discomfort. You won't find a more qualified team than Dr. Jim Schaffer and his team. We guarantee the highest quality care, the highest quality service, caring doctors, use the latest technology within our office to get the results that you deserve.
Kimberton Clinic of Chiropractic and Integrative Health IS HERE TO HELP. GIVE US A CALL!

Dr. Jim Schaffer is a Doctor of Chiropractic, pursuing his fellowship in Functional Neurology and serving Phoenixville and the surrounding area. Our doctors and the rest of the welcoming team at Kimberton Chiropractic are committed to providing solutions to address your unique needs, whether you are experiencing back pain, neck pain, headaches, back and radiating pains or other neurologic conditions..

At your first visit to Kimberton Clinic, Dr. Jim Schaffer will sit down to get to the bottom of what you are dealing with, perform a thorough examination and then perform any necessary tests to see if your condition is even one he can help. *THERE IS ZERO GUESSWORK IN OUR OFFICE* If you are a candidate for our help, then we will put together a custom treatment plan for your condition and health goals. In doing so we are up front as far as how much it will cost, how long it will take and explain what you are required to do on your end to make sure you get the BEST RESULTS. If you want to find out more, please Email Us or call (484) 921-4936 to receive the answers to your questions from our experienced team.

We also welcome referrals, so we invite you to use the "Send to Friend" link to share our chiropractic and wellness information with your friends and loved ones. If you would like to stay informed about the latest in chiropractic care or if you want to start receiving free articles about health and wellness news, subscribe to our bi-weekly newsletter, even if you are not a patient.

We use non-invasive, natural techniques to help restore your overall health. Our mission revolves around three H's: Providing every patient with Hope, Healing and Health! This is why our experienced chiropractor in Phoenixville, PA and team treat a broad spectrum of symptoms.. For more information or to schedule an appointment with our excellent team, call (484) 921-4936 today!
Meet the Doctor
Learn Who We Are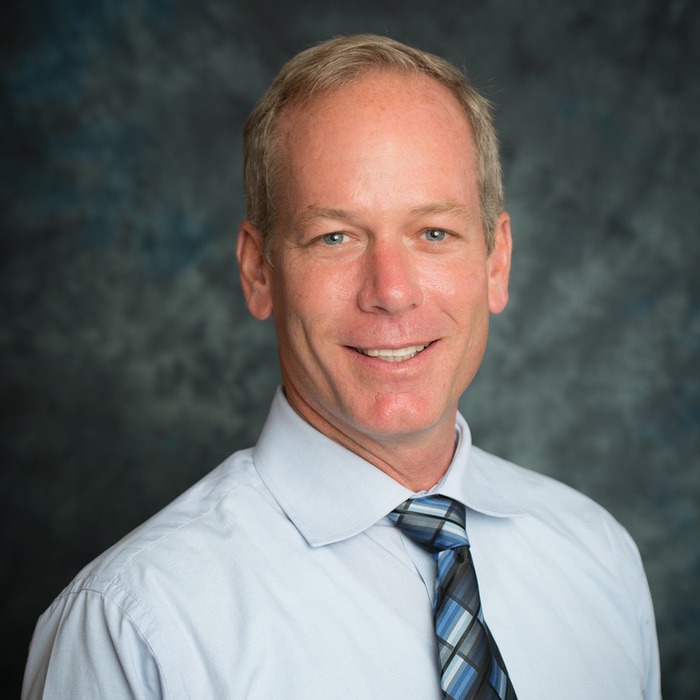 Dr. Jim Schaffer
Whatever your health concern is, be rest assured that your Phoenixville, PA chiropractor, Dr. Jim Schaffer is more than qualified to help you find the answers you seek.

Learn More
Functional Diagnostic Nutrition

In our society it has become all too normal to think that getting healthy comes after the phrase, "Take this pill" or "Try this for a quick fix"

How's that working for ya?

Restore Your Gut Health, and Watch the Weight Fall off too!

Learn more about Natural Solutions Nutrition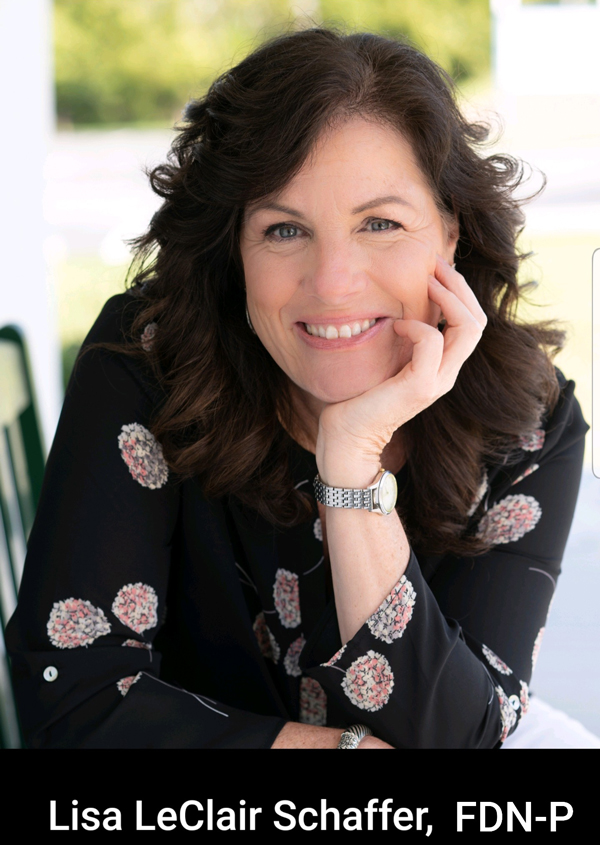 New Patients: Please fill out form to receive an Exclusive Offer.

Please do not submit any Protected Health Information (PHI).